McPherson Lectureship—February 26, 2017

February 14, 2017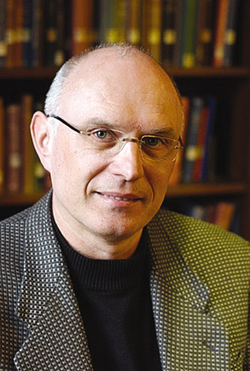 THEME: God and Enjoyment of the  World
Guest Lecturer: Dr. Miroslav Volf
Dr. Miroslav Volf is the Henry B. Wright Professor of Theology at Yale Divinity School and the Founder and Director of the Yale Center for Faith and Culture. His most recent book is Flourishing: Why We Need Religion in a Globalized World.
Sunday, February 26
9:45 a.m. Adult Sunday School (at FPC, in Watts-Hill Hall) "Joy, Desire and Responsibility"
*************
11:00 a.m. Worship (FPC sanctuary) "Redemption of Touch" (Text: Luke 7:36-50)
*************
6:00 p.m. Presentation at Duke Divinity School, Durham "What Will Save the World? Flourishing in a World We Cannot Save" (Gathering begins at 5:30 p.m. with a reception in the Alumni Memorial Common Room at Duke Divinity School – RSVP for the reception requested to: [email protected])
All events are free and open to the public.  Two of his books will be available for purchase at all events, while supplies last.  For more information, contact the church office: 919-682-5511 or send an email inquiry to: [email protected]tpres-durham.org.