GBCFF 2018 – Serve the Lord With Gladness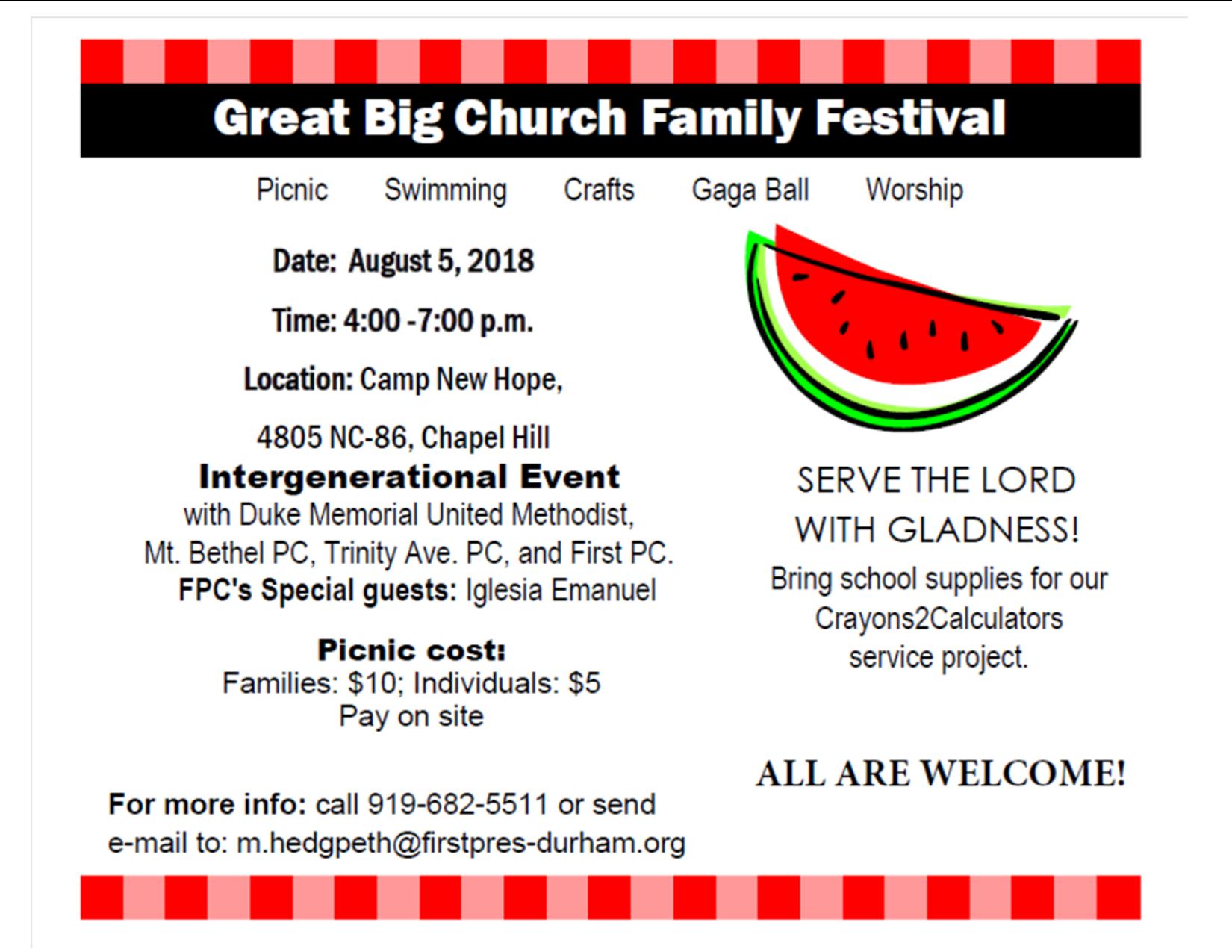 Our GBCFF "Reunion" is Sunday August 5 from 4-7! Join us for crafts, swimming, Bible stories, Gaga ball and so much fun and fellowship at New Hope Camp and Conference Center!
All are welcome (even if you weren't able to come to the rest of GBCFF!)
Please register here if you did not register earlier in the summer!
$10 per family, $5 per individual (if you have not already paid)