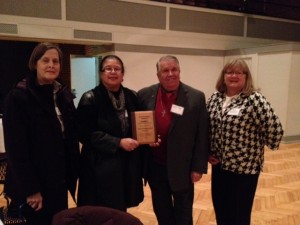 Congratulations to FPC who received the Community Award at the Durham  Economic Resource Center's 6th Annual Gala fundraiser held November 18 at the Durham Armory.  Attending the event were Walk-in Ministry staffers Jo Bernhardt, Valerie McMillian, Bob Yoder and Marie Sappenfield, along with Beth Eisenson, co-chair of the Service and Mission Committee.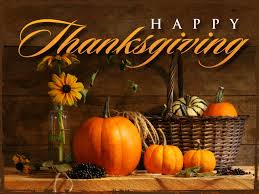 The Church Office will be closed on  Thursday and Friday, November 27-28 in observance of the Thanksgiving holiday.
O God, our Provider, you open your hand and lavish good gifts upon us, so we give you thanks. You create the beauty of the earth and stock it with abundance to sustain human life. You give us friends who share the journey of our lives; family who make us laugh with joy and dry our tears of sorrow; strangers who minister to our needs with generous kindness. You knit us into your larger family called church to encourage us in your Way. "Thank you" seems insufficient for all your blessings, yet we say it with all we are as an offering of gratitude for our many blessings that we name before you. For all your providence with the feast of life that you set before us, we give ourselves to you with all we are in thanks and praise. Amen.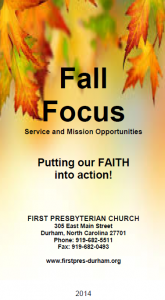 Click here to view service and mission opportunities identified by the Service and Mission Committee for Fall 2014.

If you have not already done so, please complete and return your 2015 Pledge sheet to the church office. If you need a pledge sheet (packet), or have questions about the pledging process, please contact Tom Bloom at 919-682-5511 or t.bloom@firstpres-durham.org.  Pledges may be submitted electronically by clicking this link:
http://firstpres-durham.org/stewardship-pledge/