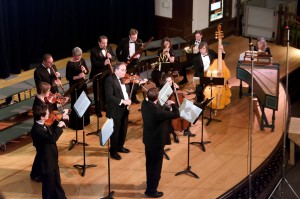 North Carolina HIP FESTIVAL ORCHESTRA
February 17, 2018, 3:00 PM – 5:00 PM, First Presbyterian Church sanctuary
Hear HIP (historically informed performance) musicians from all over the United States come together and perform!
Led by renown flutist and conductor Barthold Kuijken.
Tickets $25 general admission/ $5 children and students at the door
Buy online https://app.arts-people.com/index.php?show=82879
SPECIAL OFFER for First Presbyterian parishioners, contact Kathy Parkins in the church office.
PROGRAM
Archangelo Corelli Concerto Grosso in F Major, Op. 6, No. 2
Georg F. Händel Water Music Suite 1 in F major
Johann Christian Bach Symphony in G Minor, Op. 6, No. 6
W.A. Mozart Flute Concerto in D Major K.V. 314
The congregations of Durham's First Presbyterian Church and Judea Reform will worship together on Friday, February 16 and Sunday, February 18. The Rev. Dr. Mindy Douglas will be speaking during the Friday Shabbat service at 7:30 p.m. at Judea Reform, and Rabbi Larry Bach will be speaking during the 11:00 a.m. Sunday worship at First Presbyterian. The choirs from both congregations will be joining together to provide music for both services.
Your presence at both services is appreciated. Judea Reform is located at 1933 West Cornwallis Road, Durham.
First Presbyterian Church welcomes the Reverend Starsky D. Wilson as the 2018 lecturer on Sunday and Monday, February 25-26, 2018. Rev. Wilson is a pastor, philanthropist and activist pursuing God's vision of community marked by justice, peace, and love. The community is invited to share in the three-part Lectureship as Rev. Wilson presents on "Martin, the Messiah, and #MeToo: Framing Faith-Inspired Activism."  Rev. Wilson will teach during the Sunday School hour from 9:45-10:45am and preach at worship starting at 11am on February 25th. He will also present and lead a panel discussion that same evening starting at 6pm at Duke Divinity School and present at a clergy gathering at First Presbyterian on February 26th at 11am.
Find out more about this year's lecture and lecturer, Rev.Starsky Wilson
The McPherson Lectureship is dedicated to enriching the faith and life of First Presbyterian Church and the Durham community. The Lectureship is made possible through an endowment given by the McPherson family in memory of Dr. and Mrs. S.D. McPherson, Sr., and Dr. S.D. McPherson, Jr.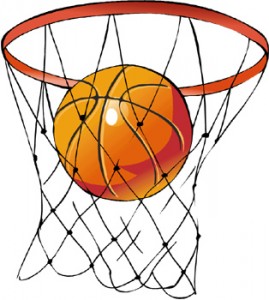 Come support FPC's two teams as they play in the 2018 Hope Valley Baptist Church Basketball League.  Games are played on Monday and Thursday evenings at 7:00, 8:00 and 9:00 p.m. in Hope Valley's gym.  The championship game will be held on Thursday, March 8.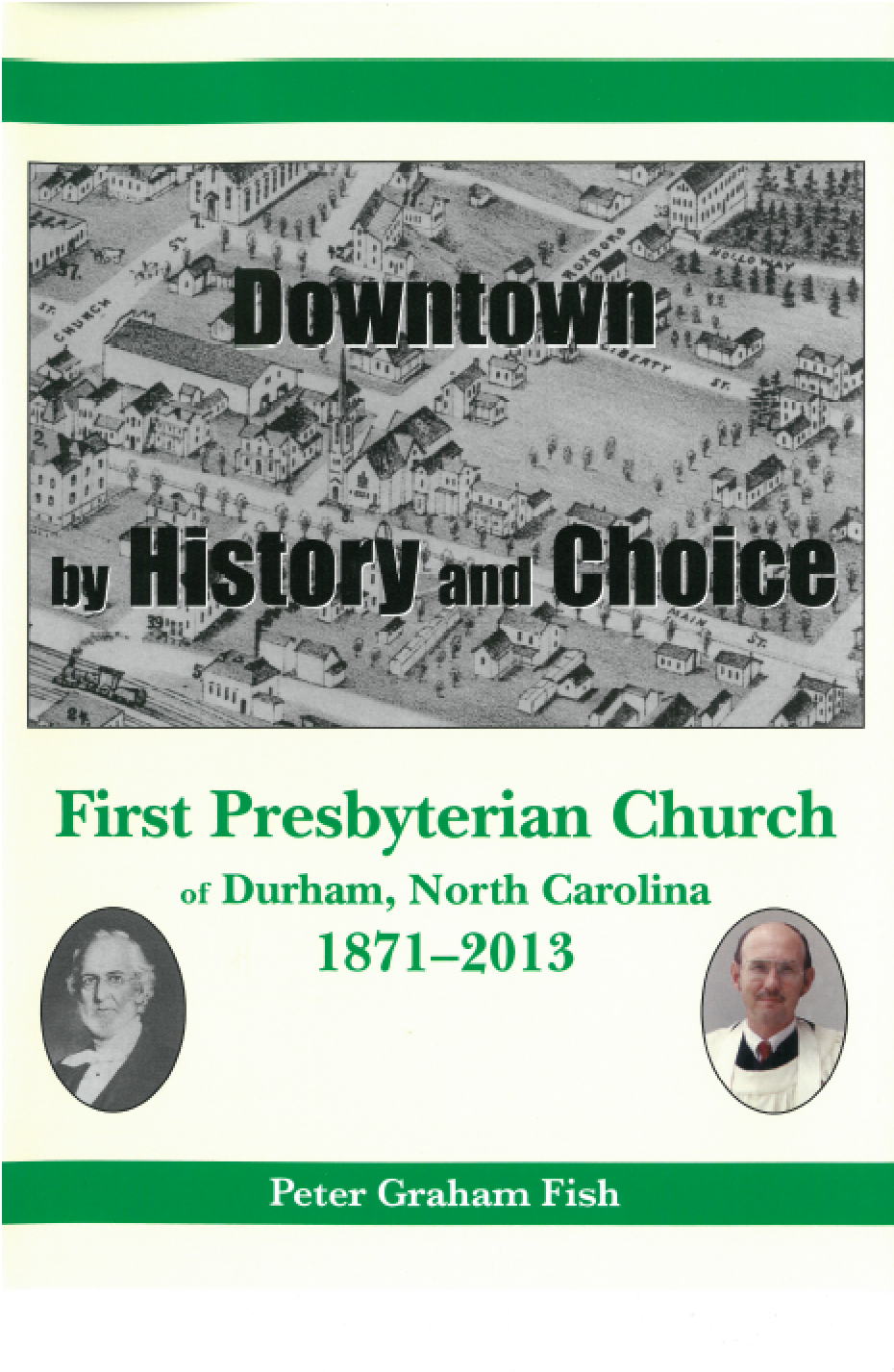 Downtown By History and Choice: First Presbyterian Church of Durham, NC, 1871-2013.  Copies of Peter Fish's book on the history of FPC can be purchased in four ways:  1) – At the church for $25 (make check payable to First Presbyterian Church); 2) – at The Regulator Bookshop ($30); 3) – By Mail Order with discount: Go to the Carolina Academic Press web site (www.cap-press.com); click on "Shopping Cart;" enter title (Downtown by History and Choice); click on "Check Out;" on page 1 of "online Order Form" go to box labelled "Discount Code" and enter FPCBOOK (in caps); make payment including shipping charge and sales tax for N. C. residents. Cost is typically $38.44;  or 4) – Through Amazon.com for $65.00.