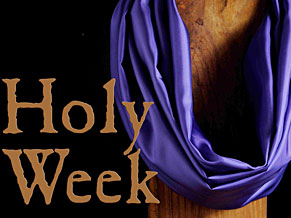 Sunday, March 29 – Palm / Passion Sunday
9:00 a.m. – Easter Egg Hunt on the FPC playground for families with young children
9:45 a.m. – Hot Cross Buns /Coffee in Watts-Hill Hall for everyone to enjoy
10:15 a.m. – Palms Parade with our downtown neighbors (Trinity UMC and St. Philip's Episcopal) Parade begins in the FPC parking.
Worship – 11:00 a.m. "Obedient into Death" – Sam Miglarese, preaching
Thursday, April 2 –  Maundy Thursday
7:00 p.m. Worship with Communion
Susan Dunlap, preaching
(The Chancel will be stripped.)
A light supper will be served at 6:30 p.m. RSVP to the church (919-682-5511)
if you plan to eat with us.
Friday, April 3 –  Good Friday
12:00 Noon Stations of the Cross
(Begins at St. Phillips Episcopal Church; ends at First Presbyterian Church)
All are welcome to join this family-friendly spiritual pilgrimage (walking) and meditation of the Holy Week texts in Durham's downtown context.
Sunday, April 5
Easter / Resurrection of the Lord
9:00 a.m. Worship and Holy Communion  in FPC Memorial Garden
9:45 a.m. Sunday School
11:00 a.m. Worship with Communion
The One Great Hour of Sharing Offering will be received. Your generous gifts to this offering provide relief to those affected by natural disasters, provide food to the hungry and help empower the poor and oppressed.
Easter lilies will grace the chancel area during worship.   Following worship, members are encouraged to take a lily home or to someone who was not able to be in worship on Easter Sunday!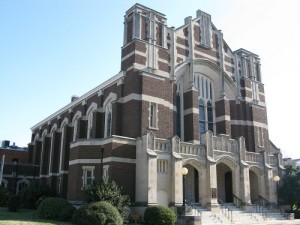 We are excited to announce that our Ministry Information Form (MIF) is available on the PC(USA) Church Leadership Connection website! In the next week or so, we will have supplemental resources available on this page for candidates to learn more about our congregation and our community. In the meantime, please enjoy learning about our church though the other pages on our website. We welcome everyone who is interested in learning about FPC and our journey to call a new Head of Staff! Blessings, Your FPC Pastor Nominating Committee (PNC)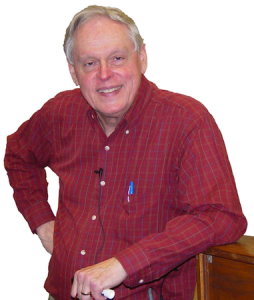 Thursdays, March 5, 12, 19 and 26 from 10:30 a.m. – 12 Noon in Watts-Hill Hall, Dr. James (Mickey) Efird, Professor Emeritus of Biblical Interpretation at Duke Divinity School, presents a series of lectures on the four Gospel accounts of the Resurrection of Jesus. The lectures are free and open to the public.