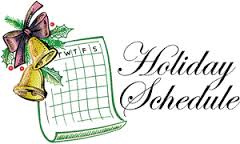 The church office is CLOSED:  beginning Wednesday, December 24 at 12 noon through Friday, December 26, and Thursday – Friday, January 1-2, 2015. The church office must receive your financial contributions by December 31, 2014 (4:30 p.m.) or they must be postmarked by December 31, 2014 if mailed, to be deductible on your 2014 taxes.  Contact Tom Bloom regarding stock gifts: t.bloom@firstpres-durham.org or 919-682-5511 ext. 216.
Come hear a "live" broadcast of King's College "A Festival of Nine Lessons and Carols" in the First Presbyterian Church sanctuary – free event and open to the public – 10 a.m. on Christmas Eve – December 24, 2014

Children and their families are invited to a Baby Jesus Birthday Party – Saturday, December 20 at 3 PM .  Event is being held in Watts-Hill Hall and will include birthday cake, gifts, carol singing and story time.  Children can also pick up their pageant costumes at this time.

If you have not already done so, please complete and return your 2015 Pledge sheet to the church office. If you need a pledge sheet (packet), or have questions about the pledging process, please contact Tom Bloom at 919-682-5511 or t.bloom@firstpres-durham.org.  Pledges may be submitted electronically by clicking this link:
http://firstpres-durham.org/stewardship-pledge/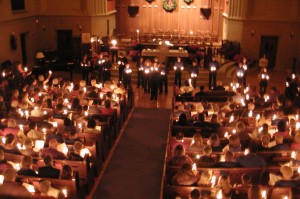 December 24 Christmas Eve – 5 p.m.  Children's Christmas Pageant and Worship with Holy Communion and Candle Lighting Service in the sanctuary.   Doors open at 4:00 p.m. Event is open to the public. An offering will be received for the Welcome Baby organization.