I Told My Soul to Sing: Poems & Musical Settings of Emily Dickinson
Sunday, April 22, 2018
3:00 p.m. in the FPC sanctuary
Join Lesley Curtis, soprano, Deborah Coclanis, piano, and Ann Harrison, reader, for a program of readings and musical settings of the poems of Emily Dickinson.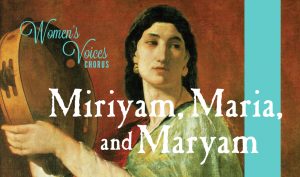 Sunday, May 6, 2018, at 3:00 p.m.
First Presbyterian Church Sanctuary

Choral music on the plight of the refugee and the role of Mary in the Abrahamic faiths with Latin American and Middle Eastern sounds
This concert will feature Artistic Director Allan Friedman's new refugee song, Miriyam, Mary, and Maryam, a dramatic piece written in response to the present reality of millions of displaced people around the globe. Accompanied by guitars, oud, percussion, and interpretive dance, with text from Psalms, Rumi, and Hafez, Friedman imagines three women of different faiths as they are swept up in tragic historical events.
The spring program will also include modern and Renaissance choral works by women on the Virgin Mary; Ariel Ramirez's romping and lively South American folk mass, Misa Criolla; and international songs of peace, including an Iraqi lullaby and a Palestinian-American's song on the longing to be free.
Tickets are $17 for adults and $7 for students. To purchase advance tickets online, please visit our Square store. All tickets purchased online will be available for pickup at the ticket table in the lobby on the day of the concert.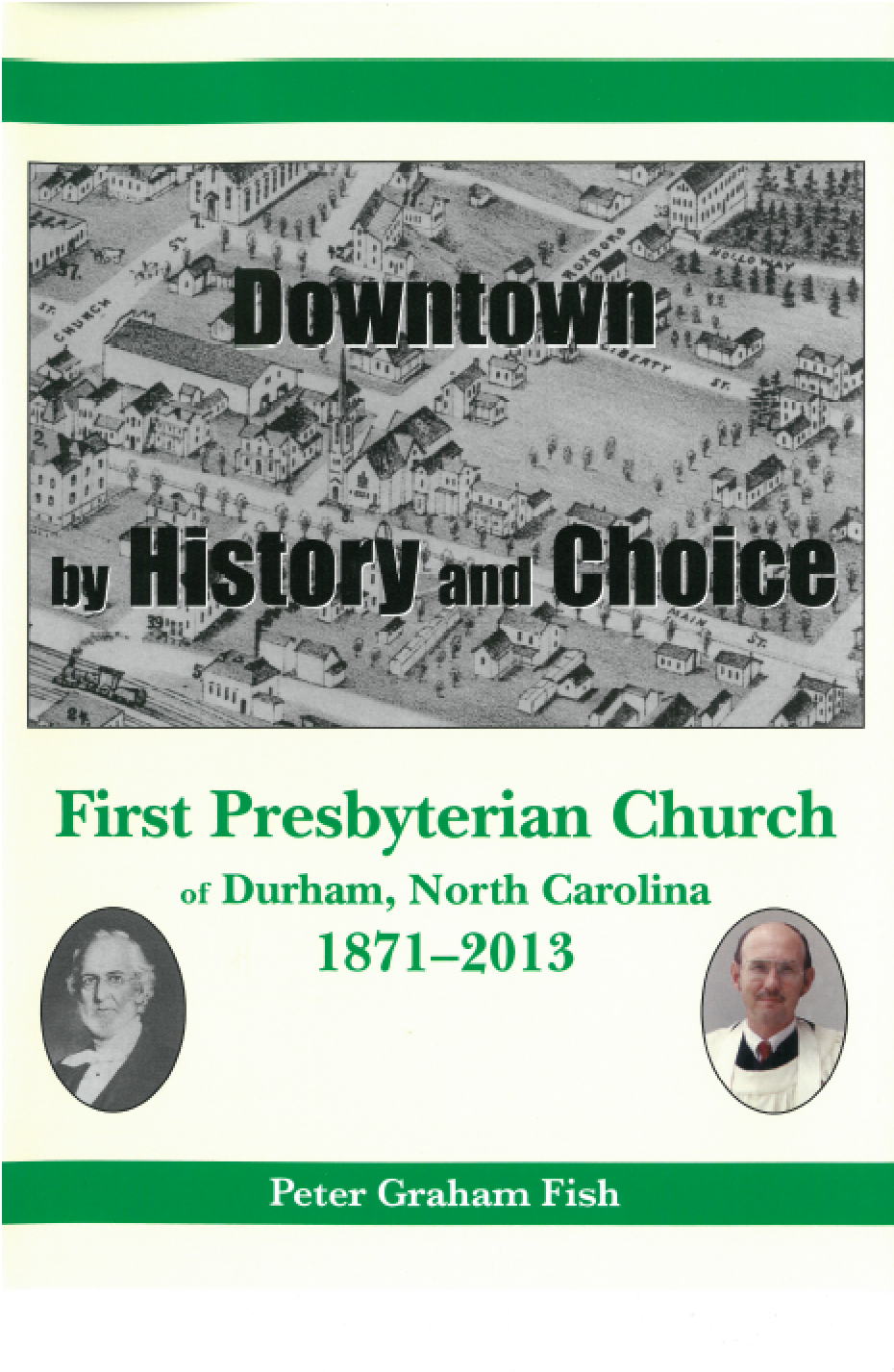 Downtown By History and Choice: First Presbyterian Church of Durham, NC, 1871-2013.  Copies of Peter Fish's book on the history of FPC can be purchased in four ways:  1) – At the church for $25 (make check payable to First Presbyterian Church); 2) – at The Regulator Bookshop ($30); 3) – By Mail Order with discount: Go to the Carolina Academic Press web site (www.cap-press.com); click on "Shopping Cart;" enter title (Downtown by History and Choice); click on "Check Out;" on page 1 of "online Order Form" go to box labelled "Discount Code" and enter FPCBOOK (in caps); make payment including shipping charge and sales tax for N. C. residents. Cost is typically $38.44;  or 4) – Through Amazon.com for $65.00.