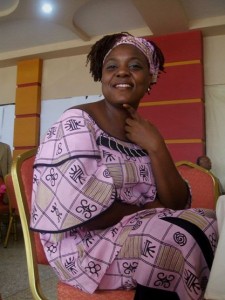 Sunday, September 28 – Presentation at 9:45 a.m. in the FPC chapel and peaching at 11:00 a.m. in the sanctuary
The Reverend Nicole (Nicqi) Ashwood is a Presbyterian minister who serves as the Education in Mission Secretary for the Caribbean and North America Council for Mission – CANACOM. She represents the disenfranchised and promotes mission relationships with her member churches in the Caribbean and North America basin. 
Nicqi is passionate about her people (being a native of Jamaica) and prefers to use the moniker MAD to describe her work and witness – Making a Difference – with CANACOM.  She also serves with the World Council of Churches (WCC) as a Mover for Gender Justice and works with the World Council of Reformed Churches (WCRC) and the Council for World Mission (CWM) on areas regarding gender-based violence. She combines her passion for youth with her enjoyment of music and drama and often experiments with contemporary secular pieces as part of the liturgical experience. Nicole is a graduate of Eden Theological Seminary.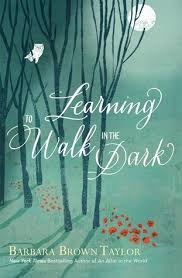 NEW FIVE-WEEK STUDY: Barbara Brown Taylor's Learning to Walk in the Dark  Presbyterians ARE people of the book!  Sometimes it's the Bible that guides our spiritual growth, and sometimes it is another piece of literature. This year, the Friday and Sunday study groups will undertake both book study and Bible study.  
We will begin with Barbara Brown Taylor's new book, Learning to Walk in the Dark. 
As noted on the book cover:  "Follow Barbara Brown Taylor on her journey to understand darkness, which takes her spelunking in unlit caves, learning to eat and cross the street as a blind person, discovering how 'dark emotions' are prevented from seeing light from a psychiatrist, and rereading scripture to see all the times God shows up at night.   With her characteristic charm and wisdom, Taylor is our guide through a spirituality of the nighttime, teaching us how to find God even in the darkness, and giving us a way to let darkness teach us what we need to know." Classes begin on Sunday, September 7 at Croasdaile Village in the Heritage Hall Activities Room from 3 – 4:30; and on Friday, September 12 at FPC, room 203, from 10:30 – noon, with childcare provided by request.  All are welcome to join either class.  Books ($20 each) are available at the church, or can be purchased at the first class.  Contact Marilyn Hedgpeth (m.hedgpeth@firstpres-durham.org or 919-682-5511 x 220) if you are interested in joining either group.