A Word from Pastor Mindy Douglas

March 13, 2020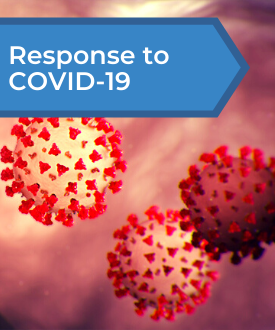 What a joy it is to have the opportunity to worship together. However, the time has come in the COVID-19 pandemic to recommend that we cancel worship and all Sunday events until further notice. The good news is we still have many alternative ways to gather as a community for prayer, reflection, study, and worship. We have options available to us for gatherings in smaller groups, in outdoor spaces, and using video conferencing.

Therefore, beginning immediately, we will:
1) Suspend weekly worship until further notice.
a. We will have a live-streaming option available at 11 a.m. this Sunday led by our pastoral staff. We will decide about future Sundays later,
b. Live-streaming worship this Sunday will be about 30 minutes long and will include a prayer, a brief meditation, organ music, and a children's sermon. Use this link on Sunday, March 15 at 11:00 a.m. to view the worship live.

2) Cancel Sunday School and additional Sunday activities that would be held at the church.
a. We recommend that Adult Sunday School classes and church Search Committees do their work via Zoom video conferencing or another similar platform.

3) Cancel Monday-Saturday activities that would involve more than approximately 20 people.
a. Support groups such as AA and Al-Anon will still have the option to meet.
b. Smaller gatherings (under 20) can still meet face-to-face at the church, practicing good hygiene and social distancing.
c. We encourage any group, no matter the size, to consider a video conferencing option if there are people over 60-years-old in the group. d. The Day School operates independent of the church and will make a separate announcement regarding any schedule changes.

Our staff is working diligently to determine how we will continue to care for vulnerable populations, including our members and walk-in ministry neighbors. If you are interested in being on a phone tree or being available to help in some way during this time of uncertainty, please let us know at the office. If you have special needs or concerns, please let us know that as well. God has gifted us with this amazing community of faith and support. We are called in times such as these to be ready to stand together in love, fighting fear with our confidence and hope in the gospel of Jesus Christ.

If you would normally write a check in support of FPC's mission and ministry and drop it in the plate on Sunday, please consider dropping it in the mail instead (305 East Main St, Durham 27701) or making a donation online (click). Your support and stewardship will still be needed even though we aren't meeting in person for worship. Thank you.