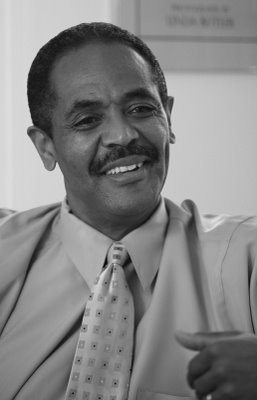 April 2 – Fifth Sunday in Lent
11:00 a.m. Worship
Brian K. Blount is the president and professor of New Testament at Union Presbyterian Seminary, Richmond, VA, and Charlotte, NC.  An M.Div. graduate of Princeton Seminary in 1981, he obtained his B.A. from the College of William and Mary in 1978. He received his Ph.D. in New Testament Studies from Emory University in 1992 and returned to teach at Princeton Seminary the same year. His primary work has been in the Gospel of Mark, the Book of Revelation and in the area of cultural studies and hermeneutics.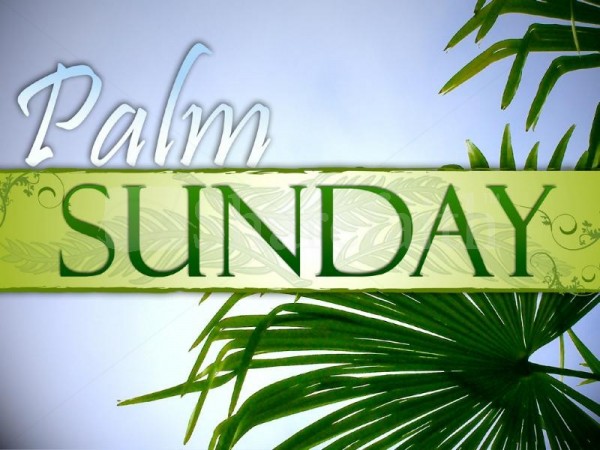 Sunday, April 9
9:45 a.m. EASTER EGG HUNT  (FPC playground for families w/young kids) —
9:45 a.m. NO SUNDAY SCHOOL  (Hot Cross Buns & Coffee in Watts-Hill Hall for all to enjoy!) —
10:15 a.m. PALM PARADE through downtown Durham with friends from Trinity United Methodist and St. Philip's Episcopal Churches —
11:00 a.m. WORSHIP with lessons and songs about Christ's passion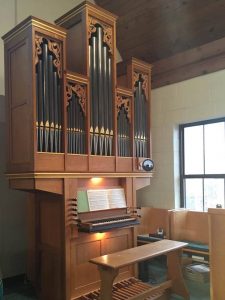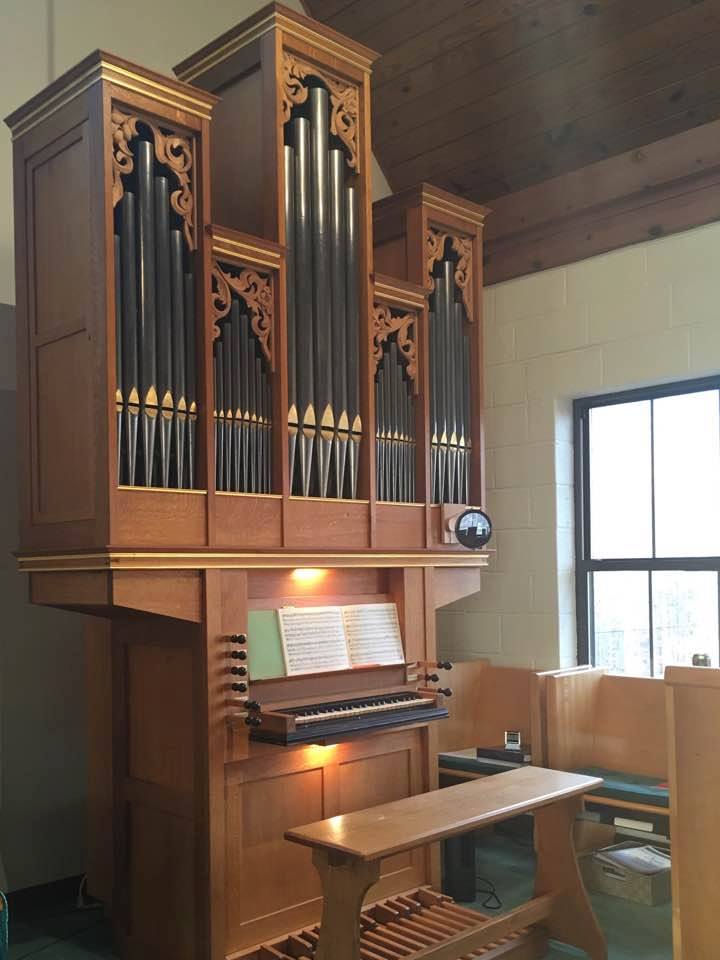 30th Anniversary of Brombaugh Organ features Kathy Parkins in Concert
To celebrate the 30th anniversary of the installation of the Brombaugh organ, New Hope Presbyterian Church in Chapel Hill is hosting a series of organ concerts.  The first concert will be on Sunday, March 26 at 4:00 p.m., featuring Kathy Parkins.  Kathy was the director of music at New Hope in 1987 and helped them procure the organ.  Kathy currently serves as the Minister of Music here at First Presbyterian Church of Durham, NC.

Sunday, March 26 at 3:00 p.m. in the FPC sanctuary.
Vox Virorum presents its first joint concert with the UNC Men's Glee Club and the NCSU Singing Statesmen Men's Choir.  The three groups will join together on stage (FPC sanctuary) for some truly stunning choral singing, including Franz Biebl's 'Ave Maria' and 'Swing Down, Chariot.'  Open to the public!  Free admission, $10 suggested donation.  FPC members who participate with Vox are Brent Curtis, Parker Klinck, and Sam Henry.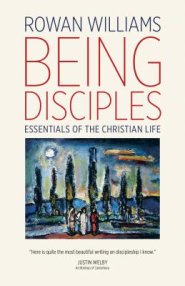 Because Lent is a season for examining our baptismal commitment to faithful discipleship, FPC is offering an opportunity to read and discuss together the core values of our Christian Faith.  Rowan Williams says in his introduction, discipleship is "about how we as Church go on being a learning community, and how we grow in depth of relation with each other and God."  Classes will meet on Wednesdays, March 8 – April 5 from 6-7 p.m. (bring a bag supper/childcare provided); and on Friday mornings, March 3- April 7 from 10:30 – noon at FPC.  The book is available for $6 and can be purchased from Marilyn Hedgpeth at the beginning of class.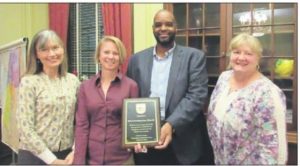 Michael Becketts, Durham County Department of Social Services director, attended a recent meeting at First Presbyterian Church's Service and Mission Committee to thank them for their generous donations to the agency.  Their donations to DSS have aided 211 families in Durham in various agency programs.  These funds are utilized after all governmental funds per agency programs have been exhausted, and targeted for those families who still have a need, as these fund are available. (Pictured left to right: Marilyn Hedgpeth, associate pastor; Mindy Douglas, pastor; Michael Becketts, Durham County DSS director; Marie Sappenfield, member of the Service and Mission Committee.)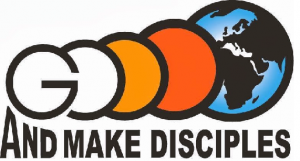 The overall theme for Sunday School is "Go . . . make disciples." Classes are offered for infants through adult.  Click here to read about class offerings.