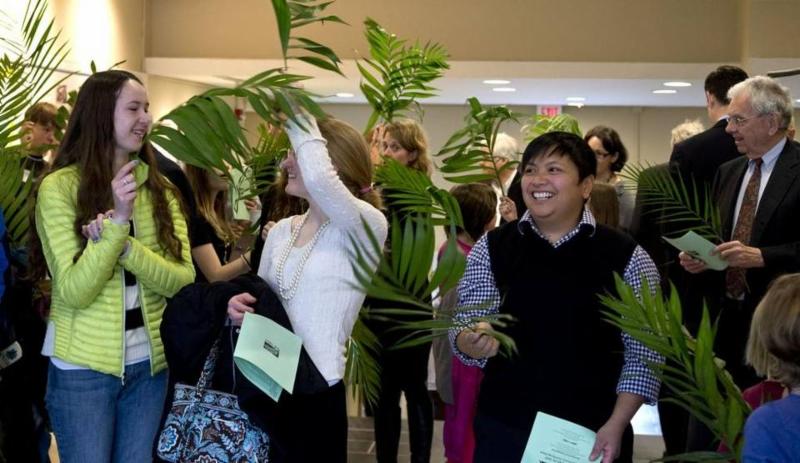 Sunday, March 25
9:30 a.m. EASTER EGG HUNT  (FPC playground for families w/young kids) —
9:45 a.m. Hot Cross Buns & Coffee Fellowship in Watts-Hill Hall for all to enjoy! (No Sunday School) —
10:15 a.m. PALM PARADE through downtown Durham with friends from neighboring churches —
11:00 a.m. WORSHIP with lessons and songs about Christ's passion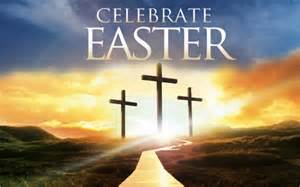 Maundy Thursday, March 29 – 
6 p.m. Supper / 7 p.m. Joint Worship with Foot-washing and Holy Communion at Covenant Presbyterian Church  (2620 Weaver St., Durham) – childcare provided – Participating churches: First Presbyterian, Beacon Light Missionary Baptist and Covenant Presbyterian, all of Durham.
Good Friday, March 30 – 
12 Noon Stations of the Cross (begins at St. Philip's Episcopal Church / ends at First Presbyterian) –
Sunday, April 1 Easter –
8:30 a.m. Prayer Service in the Memorial Garden –
9:00 a.m. Worship w/Holy Communion –
10:00 a.m. Fellowship Brunch (No Sunday School) –
11:00 a.m. Worship w/Holy Communion

Holy Listening: Poetry Reading & Writing – An introduction to poetry as a spiritual discipline: both reading and writing.  Class meets on Sundays from 5:00 – 6:30 p.m. at the church.
Spiritual Autobiography – In this Lenten class, we will take time to reflect upon what God might be saying to us through our life stories.  In order to have a quality experience together, participants will commit to attending at least three of the four classes.  Class meets Wednesdays, March 7, 14, 21, 28 from 5:30 to 7:00 p.m. at FPC.
Click Lenten Class Offerings 2018 for more details.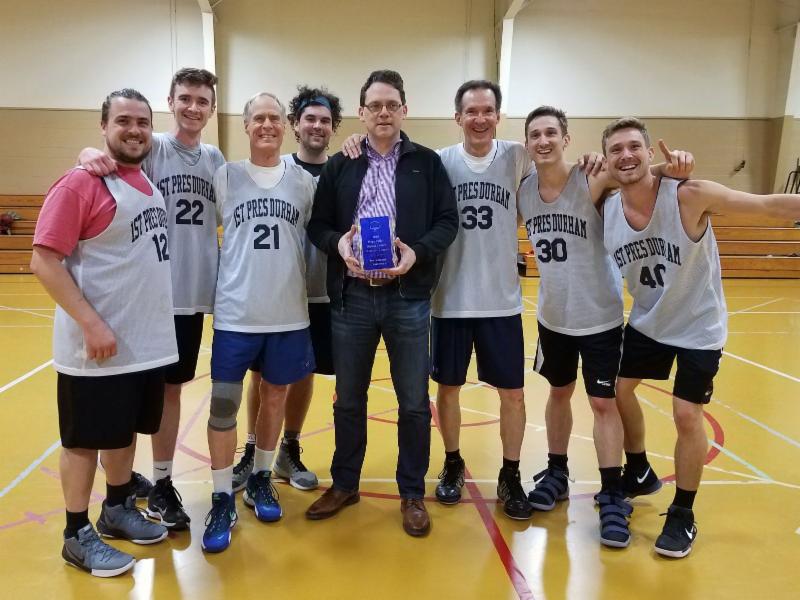 Congratulations to FPC team #2 on their 58-52 win over Graystone Baptist on Thursday evening, March 8! They are the 2018 Hope Valley Basketball League Champions. Way to go, guys!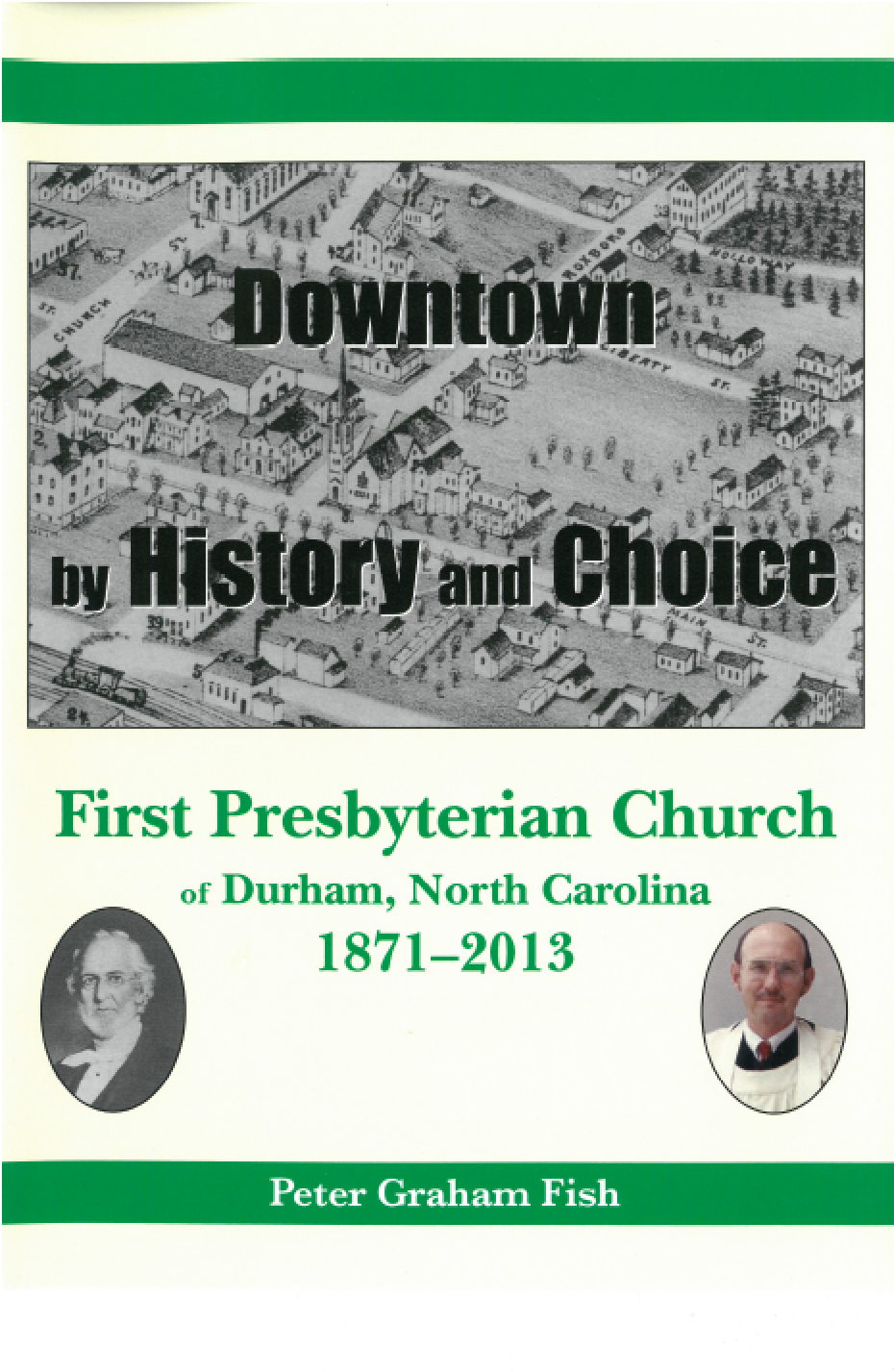 Downtown By History and Choice: First Presbyterian Church of Durham, NC, 1871-2013.  Copies of Peter Fish's book on the history of FPC can be purchased in four ways:  1) – At the church for $25 (make check payable to First Presbyterian Church); 2) – at The Regulator Bookshop ($30); 3) – By Mail Order with discount: Go to the Carolina Academic Press web site (www.cap-press.com); click on "Shopping Cart;" enter title (Downtown by History and Choice); click on "Check Out;" on page 1 of "online Order Form" go to box labelled "Discount Code" and enter FPCBOOK (in caps); make payment including shipping charge and sales tax for N. C. residents. Cost is typically $38.44;  or 4) – Through Amazon.com for $65.00.