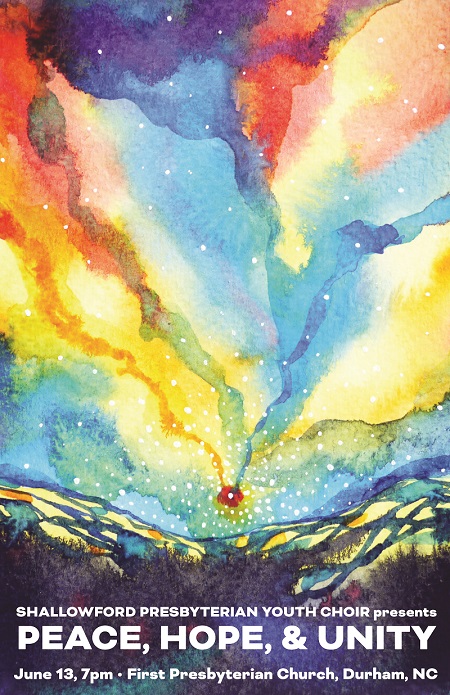 The Shallowford Presbyterian Church of Atlanta's Youth Choir is presenting a FREE CONCERT in the sanctuary of First Presbyterian, Durham on Thursday evening, June 13, at 7 pm. The theme is "Peace, Hope, & Unity," and the music will consist of youth choir anthems, world music, and gospel music, with some scripture and spoken parts, weaved throughout. The Chapel Choir is directed by Shallowford's Director of Music, Emily Floyd.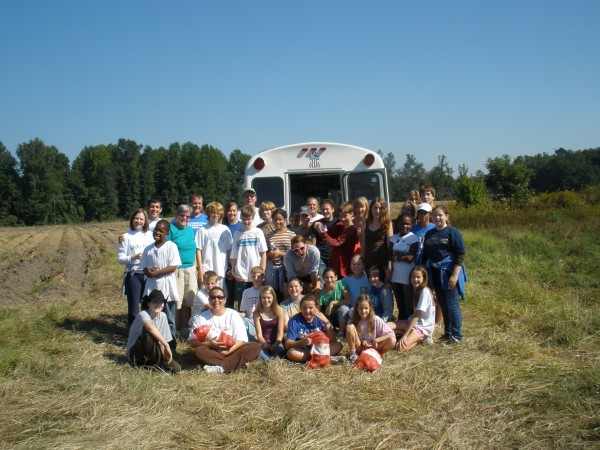 First Presbyterian Church, a member congregation of the Presbyterian Church (USA), is now accepting applications for the Associate Pastor for Youth and Their Families position. The position will continue an effective ministry that promotes and nurtures the Christian growth of our diverse and inclusive youth in 6th through 12th grades. Click here to view the Ministry Information Form (MIF).  Resumes or questions may be submitted by email. Only electronic applications will be accepted.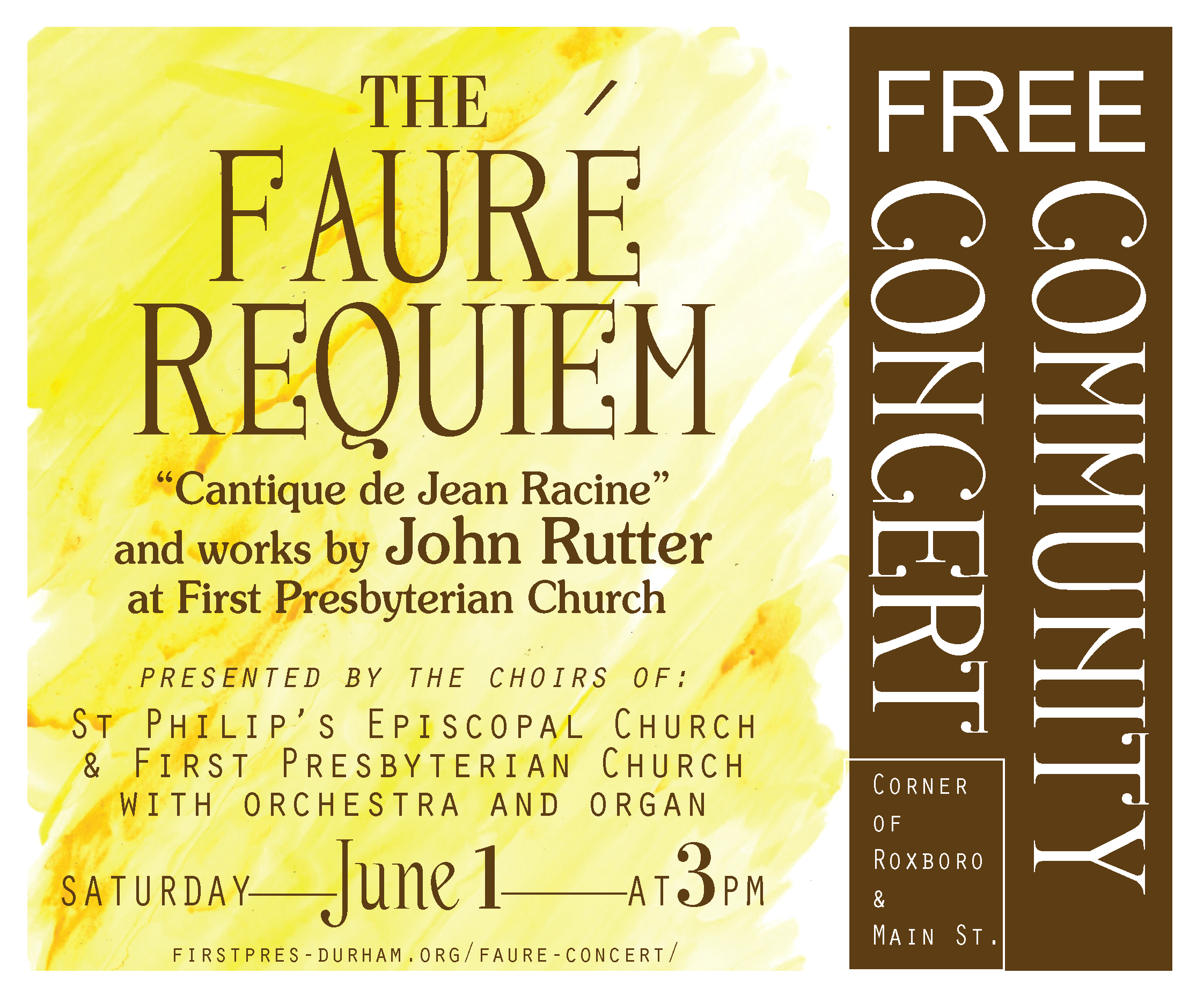 The joint choirs of St. Philip's Episcopal and First Presbyterian churches of Durham, accompanied by orchestra and organ, will present a Spring Concert featuring the Requiem by Gabriel Fauré and anthems by John Rutter. Free and open to the public, the concert is made possible by a gift from the Horst and Ruth Mary Meyer Fund for Music and Gardens.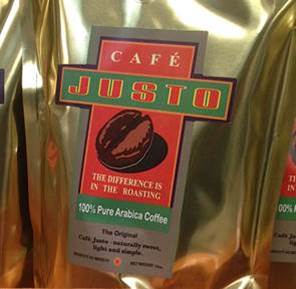 Café Justo – Organic Arabica Coffee for sale in 1-pound bags ($10 per bag).
Café Justo is an outgrowth of a Presbyterian Hunger Program partnership with growers in Salvador Urbina, Chiapas, Mexico, and roasters and packers near the Lily of the Valley Presbyterian Church, in Agua Prieta, Sonora.
Want to place an order for coffee?      PLEASE choose from the following varieties:
caf, whole bean,  medium roast
caf, whole bean, dark roast
caf, ground, medium roast
caf, ground, dark roast
decaf, whole bean, medium roast
decaf, whole bean, dark roast
decaf, ground, medium roast
decaf, ground, dark roast
Tell us how many bags (one-pound bags, freshly roasted, $10 each), and specify the process (CAF or DECAF), the grind (WHOLE BEAN or GROUND), and the roast (MEDIUM or DARK).  Send an email to John ([email protected]), or leave a message at the church office.
Our order is shipped directly from Douglas, Arizona, on the Mexican border.  Except for the shipping cost – about one dollar per bag – all proceeds go to the Café Justo cooperative south of the border.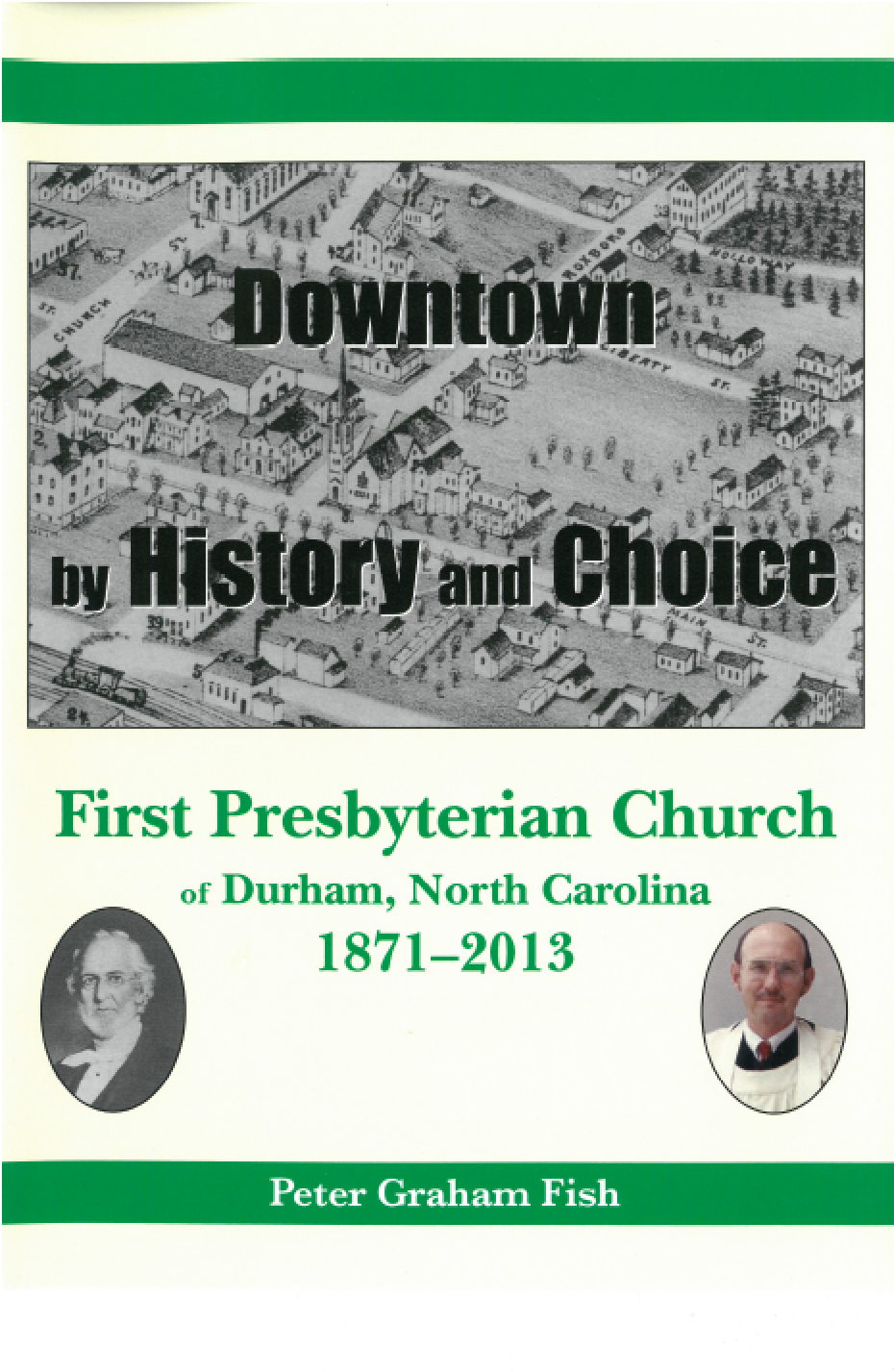 Downtown By History and Choice: First Presbyterian Church of Durham, NC, 1871-2013.  Copies of Peter Fish's book on the history of FPC can be purchased in four ways:  1) – At the church for $25 (make check payable to First Presbyterian Church);  2) – at The Regulator Bookshop ($30);  3) – By Mail Order with discount: Go to the Carolina Academic Press web site (www.cap-press.com); click on "Shopping Cart;" enter title (Downtown by History and Choice); click on "Check Out;" on page 1 of "online Order Form" go to box labelled "Discount Code" and enter FPCBOOK (in caps); make payment including shipping charge and sales tax for N. C. residents. Cost is typically $38.44;  or 4) – Through Amazon.com for $65.00.