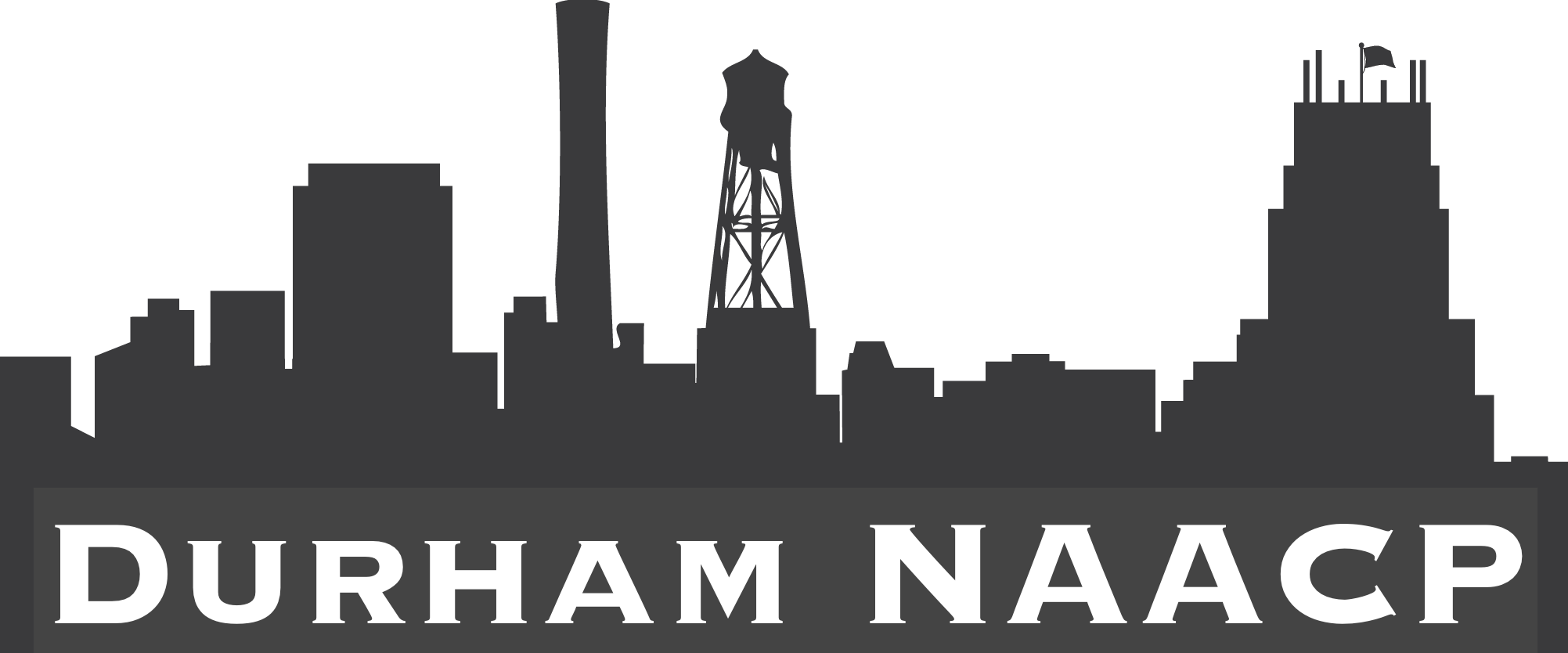 The July monthly meeting of the Durham NAACP will be held in the First Presbyterian Church Sanctuary on July 22nd at 4pm.
A guest speaker will be discussing Environmental concerns and issues.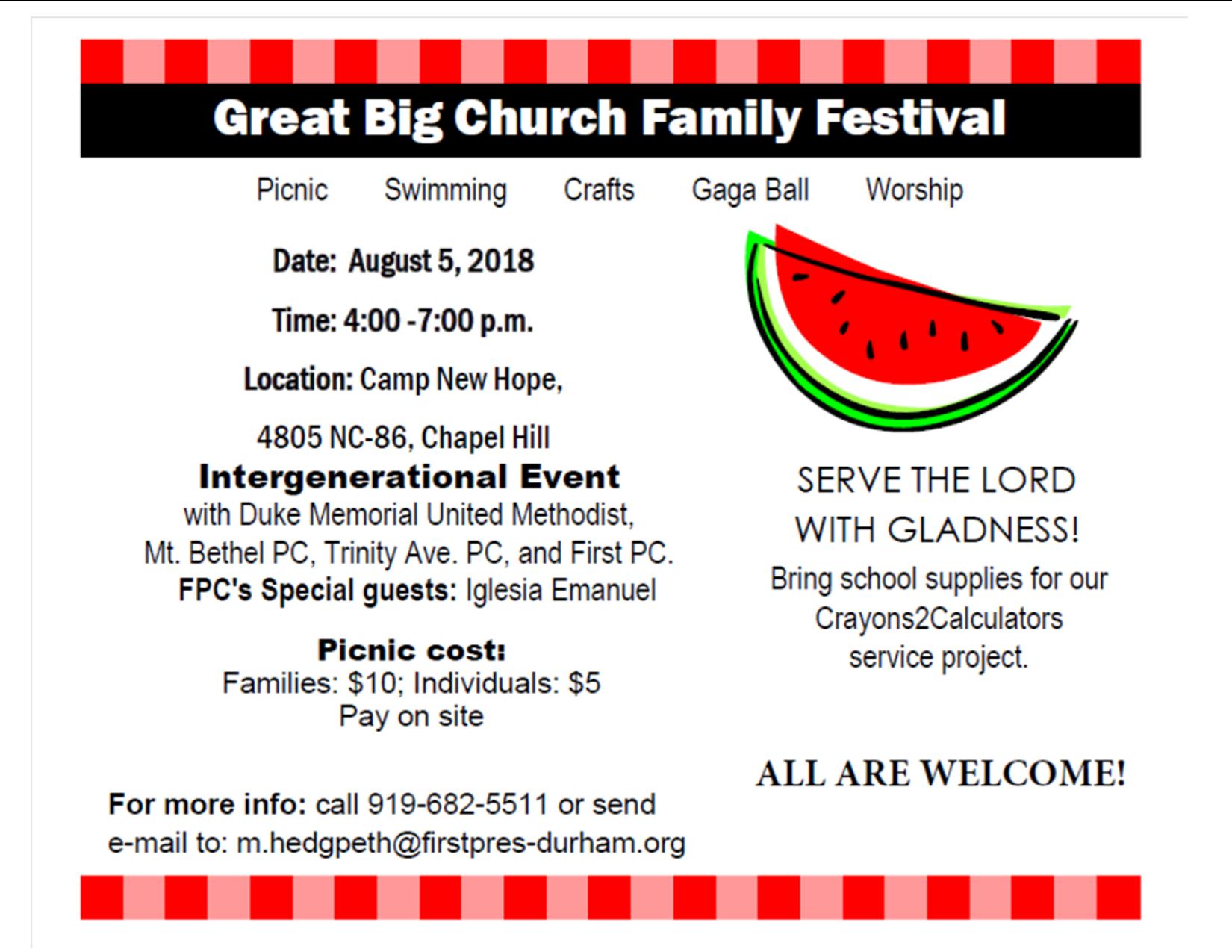 FPC is hosting the GBCFF "reunion on August 5 from 4-7pm at New Hope Camp and Conference Center. Find out more here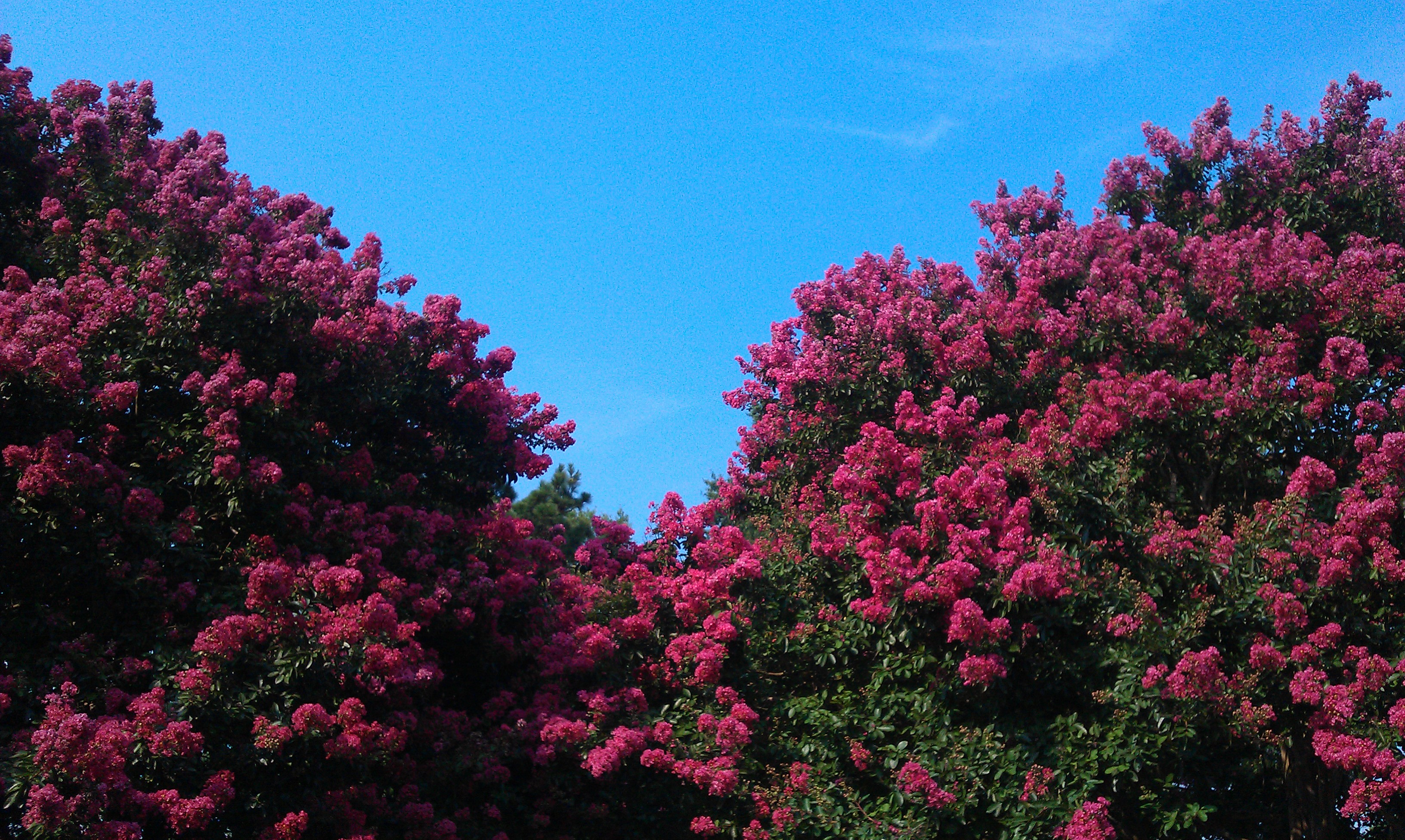 Join us on Sunday, July 15 at 11:00 a.m. for worship as the congregation engages in an old-fashioned hymn sing. Music will be provided by a bluegrass duo. Following worship, we will picnic outside under the crepe myrtles and enjoy more bluegrass music.  All are welcome to bring side dishes and a blanket or lawn chairs!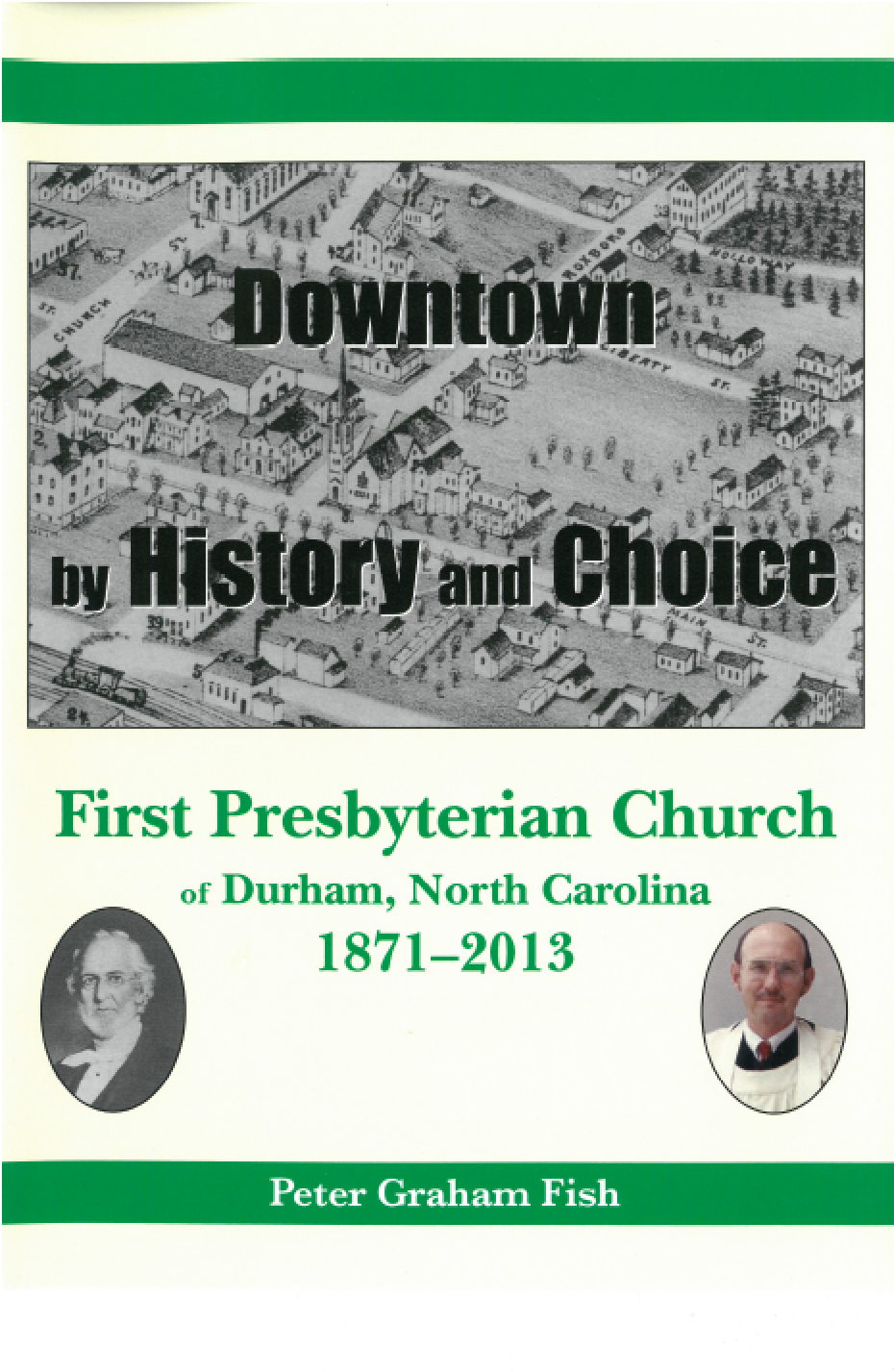 Downtown By History and Choice: First Presbyterian Church of Durham, NC, 1871-2013.  Copies of Peter Fish's book on the history of FPC can be purchased in four ways:  1) – At the church for $25 (make check payable to First Presbyterian Church); 2) – at The Regulator Bookshop ($30); 3) – By Mail Order with discount: Go to the Carolina Academic Press web site (www.cap-press.com); click on "Shopping Cart;" enter title (Downtown by History and Choice); click on "Check Out;" on page 1 of "online Order Form" go to box labelled "Discount Code" and enter FPCBOOK (in caps); make payment including shipping charge and sales tax for N. C. residents. Cost is typically $38.44;  or 4) – Through Amazon.com for $65.00.