Masks are welcome, no longer required . . .

May 08, 2022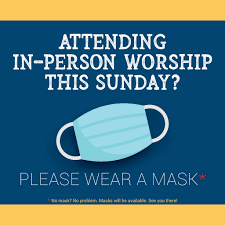 Beginning Sunday, July 24, masks are no longer required when in the sanctuary or other spaces at FPC. For you own comfort level, you can mask up or not.
We encourage those who are eligible to receive the vaccine and boosters to protect yourself and others from the newest and more contagious variant of the COVID virus, by getting vaccinated.