Youth Fundraiser for Afghan Families' Resettlement

May 04, 2022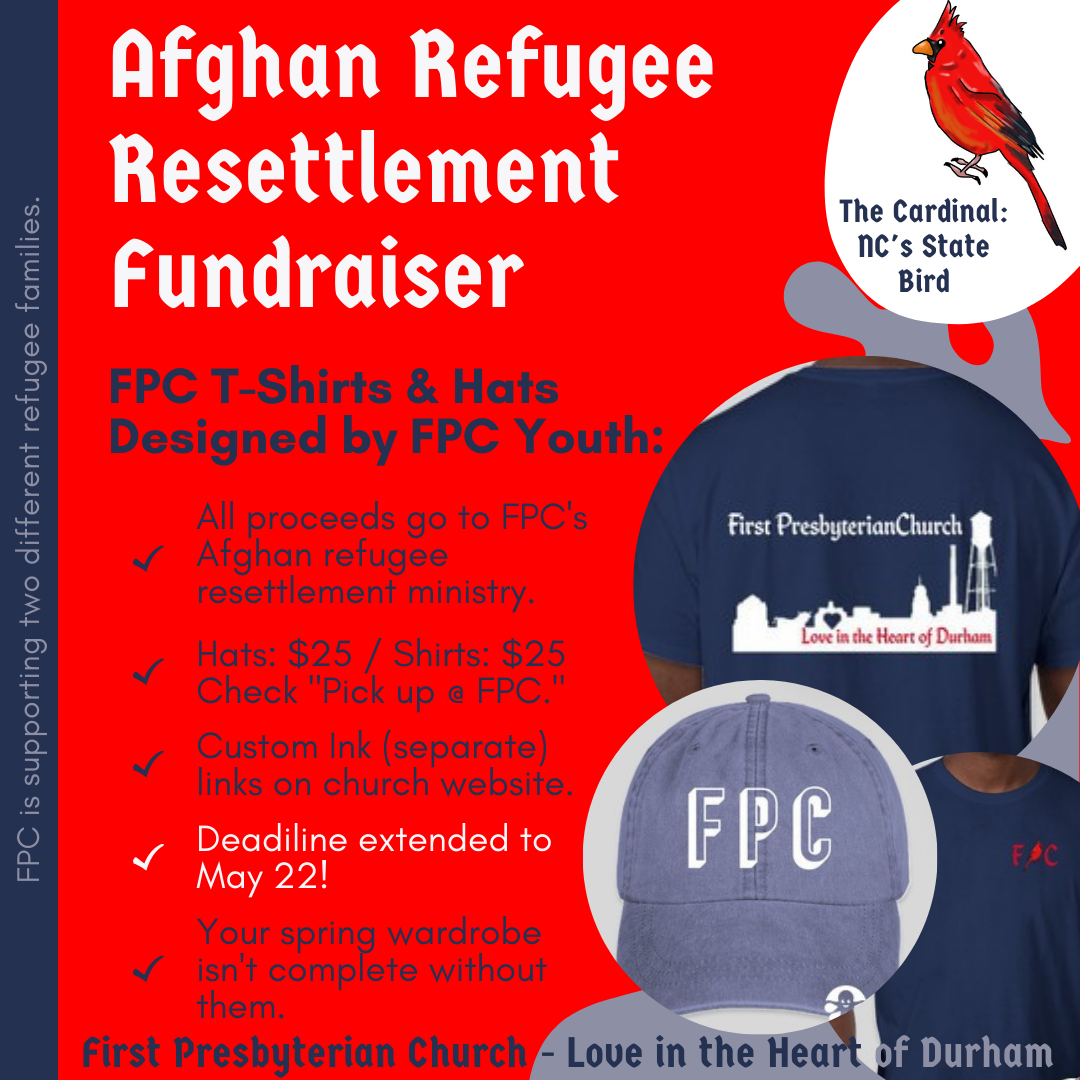 Our Afghan Refugee T-Shirt & Hat Fundraiser has been extended!
We are thrilled that the Youth Ministry Committee can extend your chance to get in on these sweet shirts and hats for another few weeks. The new deadline is Sunday, May 22 – Confirmation Sunday.
Please join the youth in this (stylish) ministry by purchasing a t-shirt, or a hat, or both! Each one costs $25. (Note that there are separate links for ordering each.) Unlike last year, hats and shirts will be available for pick up at the church.
Shirts (Love in the Heart of Durham FPC Shirts Custom Ink Fundraising)