Virtual VBS during July

June 26, 2020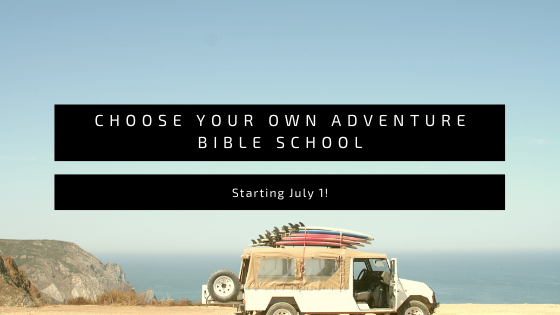 First Presbyterian will have a virtual Vacation Bible School throughout the month of July. We're calling it Choose Your Own Adventure Bible School. Each Wednesday (beginning July 1), Natalie will send out new material.
Children and their families will be given the option of engaging as much or as little as they'd like. There will be one Zoom check-in on Mondays that is completely optional.
The weekly themes of Choose Your Own Adventure Bible School will explore what it means for every human to be made in the image of God and how we are called to join God in loving and advocating for all of our neighbors. The goal is for families to feel empowered to talk together about the current events of our world – from COVID-19 to racial injustice – and to discover how our faith teaches us to respond. Please fill out this JotForm so that we can know who is participating. After you are registered, you will receive an email from Natalie with further details on how to access and engage the materials each week.