The McPherson Lectureship is this Sunday at 9:30 a.m.

February 22, 2021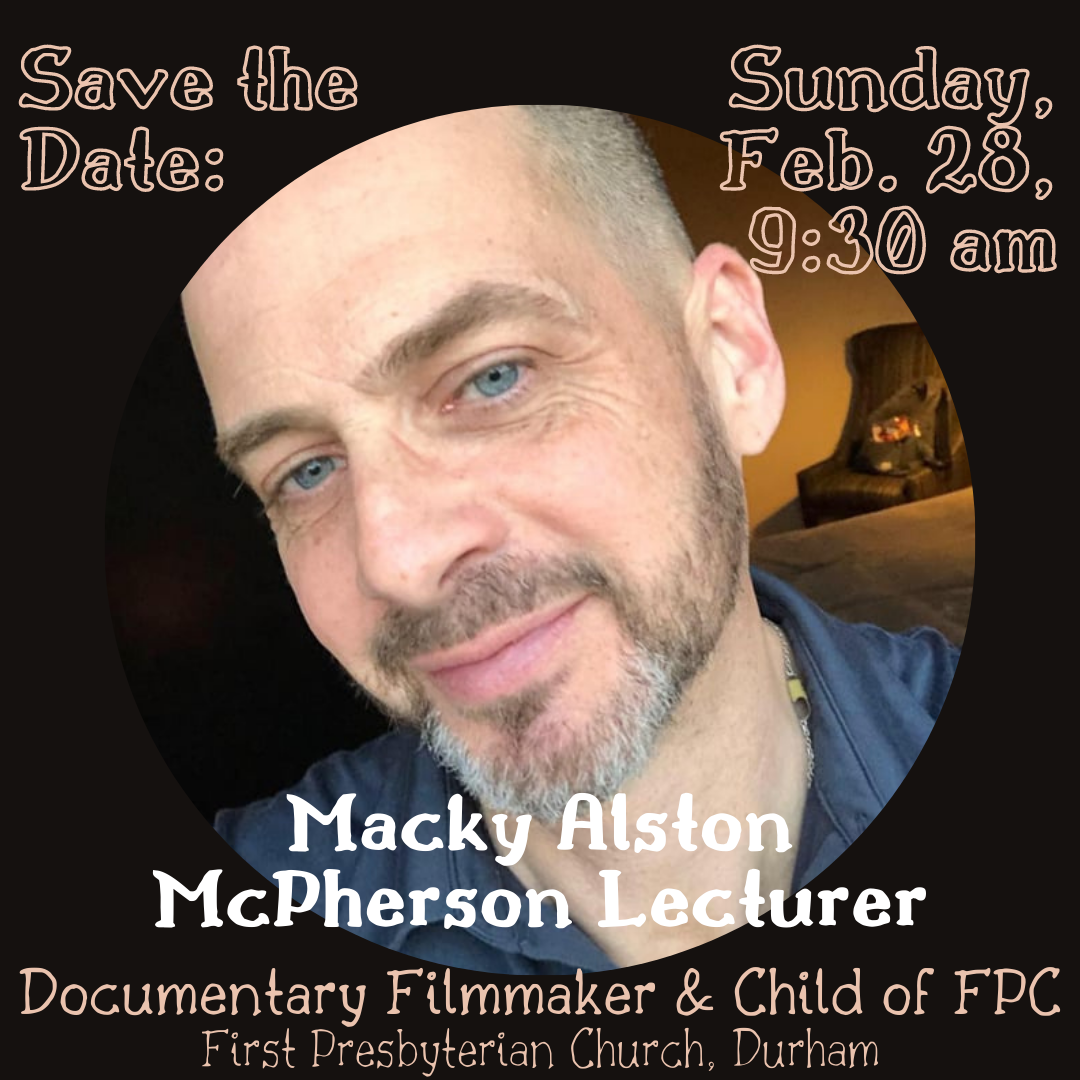 The Lectureship with documentary filmmaker Macky Alston begins at 9:30 a.m. Click here to access the presentation via Zoom.
Wallace McPherson Alston III, known to all as Macky, was a small boy when his father, Wallace Alston, served First Presbyterian Church as pastor from 1969 through 1974. Macky graduated from Columbia College in 1987 and has become well-known as a documentary filmmaker.
In his presentation on Sunday, February 28, Macky will guide us in a conversation about repairing historic harm in regard to slavery and the Native American genocide and their legacies that live in our political, social, and individual systems today. A documentary filmmaker who has also worked for decades equipping prophetic leaders to speak effectively through the media, Macky is currently co-directing Acts of Reparation, a personal quest to learn from groups across the country committed to acting in ways that establish equity and justice in this nation in the light of what many call its "original sins."
In our shared conversation, Macky will tell stories of his own quest and the models for repair he has observed. He will then invite us as individuals and as a community to imagine our region and country healed and how we might act toward that end. As a part of the Lectureship, we have invited Macky to return for a follow-up engagement when it is safe to travel and gather.
Family Name, Love Free or Die, and Questioning Faith: Confessions of a Seminarian are available on Apple TV. There are links to these and other films on Macky's website.