FPC Workday with Rebuilding Together of the Triangle – Saturday, October 23

October 07, 2021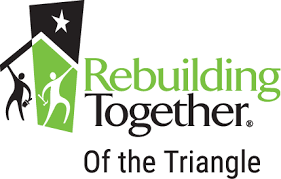 Rebuilding Together of the Triangle –
A Call for Volunteers for FPC Workday
FPCERS, please join us for a volunteer workday to replace siding for a homeowner near Old Oxford Highway in Durham. We will replace damaged Masonite siding with fiber cement siding on three sides of the house. Some trim will be replaced as well. We will also paint the new siding and trim and will need lots of help. This will be our first repair workday since the pandemic started. All work is outdoors and we will wear masks. We request that volunteers be fully vaccinated.
We are using an online signup that divides the day into two shifts, but feel free to work all day. We will not finish in one day, so the RTT staff will complete the remaining work. The link to the signup page: FPC VOLUNTEER SIGNUP. We ask that volunteers be at least 16 years old.
RTT will provide all tools, but it is fine to bring your own hand tools and tool belt. Water and snacks are provided, but not lunch. First-time volunteers are welcome since we need to expand our pool of mission trip workers.
Please call Tyler Momsen-Hudson with any questions at (919) 697-1898 or email Tyler at: [email protected].