Come hear beautiful music in a beautiful space!

September 06, 2023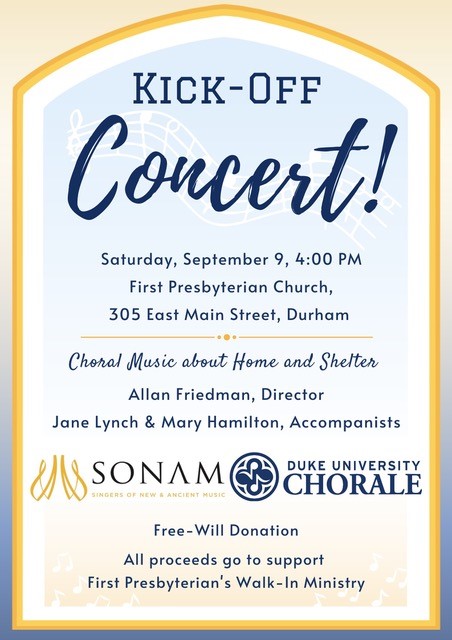 On this Saturday, September 9, at 4:00 p.m., the SONAM (Singers of new and ancient music) will join forces with the Duke Chorale in a concert in our sanctuary. The concert is free, but donations will be taken and all proceeds will go to support First Presbyterian's Walk-in Ministry.
The sanctuary and parking lot are handicap accessible.
The address for the church's parking lot is 300 E. Liberty St. Additional parking is available in lots adjacent to the church off Liberty Street and on Queen Street.