Vibrant Worship and Christian Education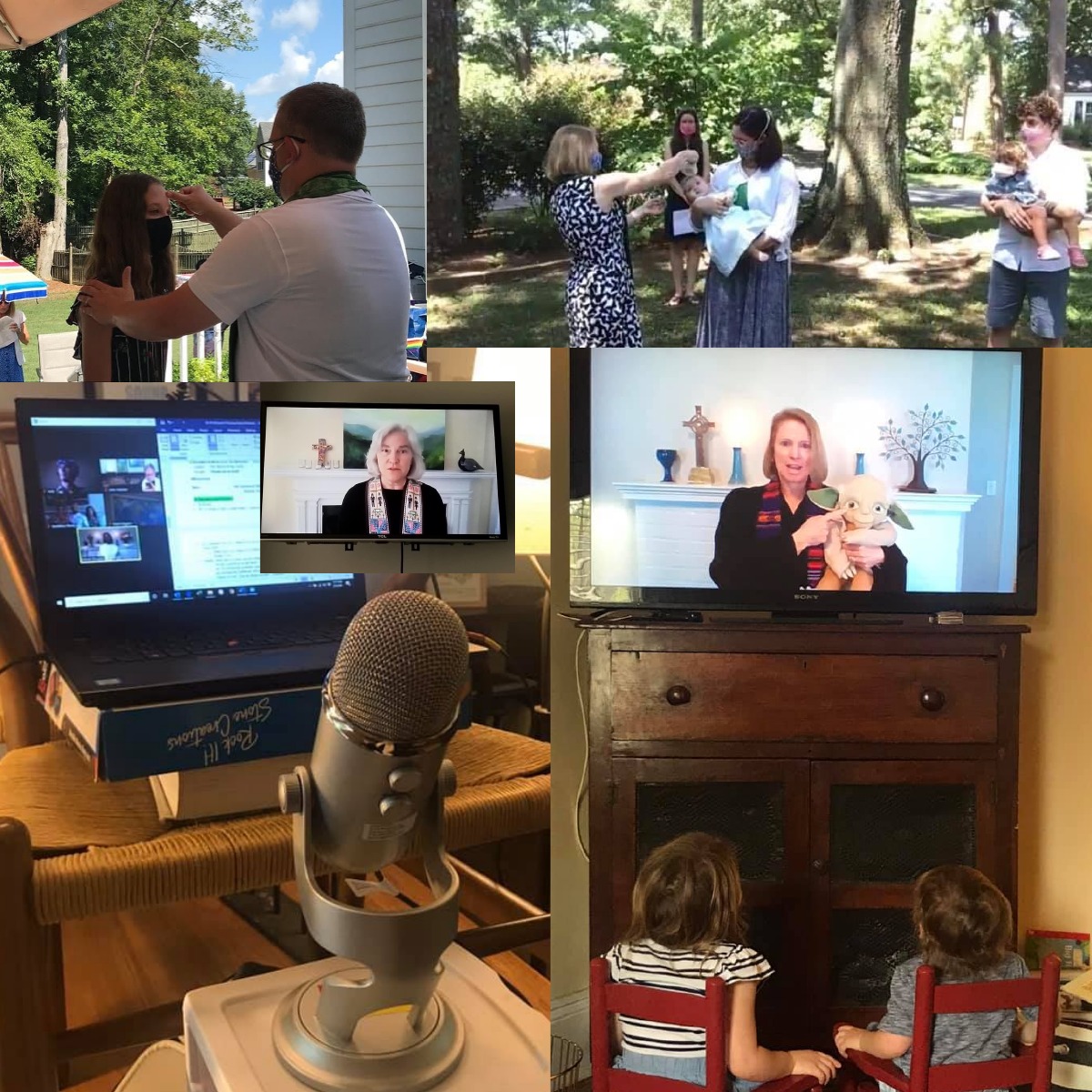 Our time in worship is different these days, yet the vibrancy remains. We celebrate backyard baptisms, sing hymns, and witness [the pastors] bring scripture to life from their living room pulpits. We are still the church.

Lesley Curtis
---
We first visited FPC on a warm Sunday in October. Newly transplanted in Durham, we were eager to find an inclusive church committed to social justice; one that challenged us to give of ourselves, grow in faith, and translate that faith into action. And for long-time church musicians, a traditional, music-rich worship service was non-negotiable! By the end of that first visit, we'd found our church home.
That was many years ago now and the decision feels as right today as it did back then. Teaching Sunday school and being involved in the work of the church have been highly rewarding, but it's the worship that rejuvenates me. Children are celebrated, scripture comes alive from the pulpit, and hymns and anthems restore me.
Our time in worship is different these days, yet the vibrancy remains. We celebrate backyard baptisms, sing hymns, and witness Mindy, John, and Susan bring scripture to life from their living room pulpits. We are still the church. With gratitude, I support the work of FPC and invite you to join me.
– Lesley Curtis
---
Next: About Building Community