Holy Week: We are gathering virtual!

April 07, 2020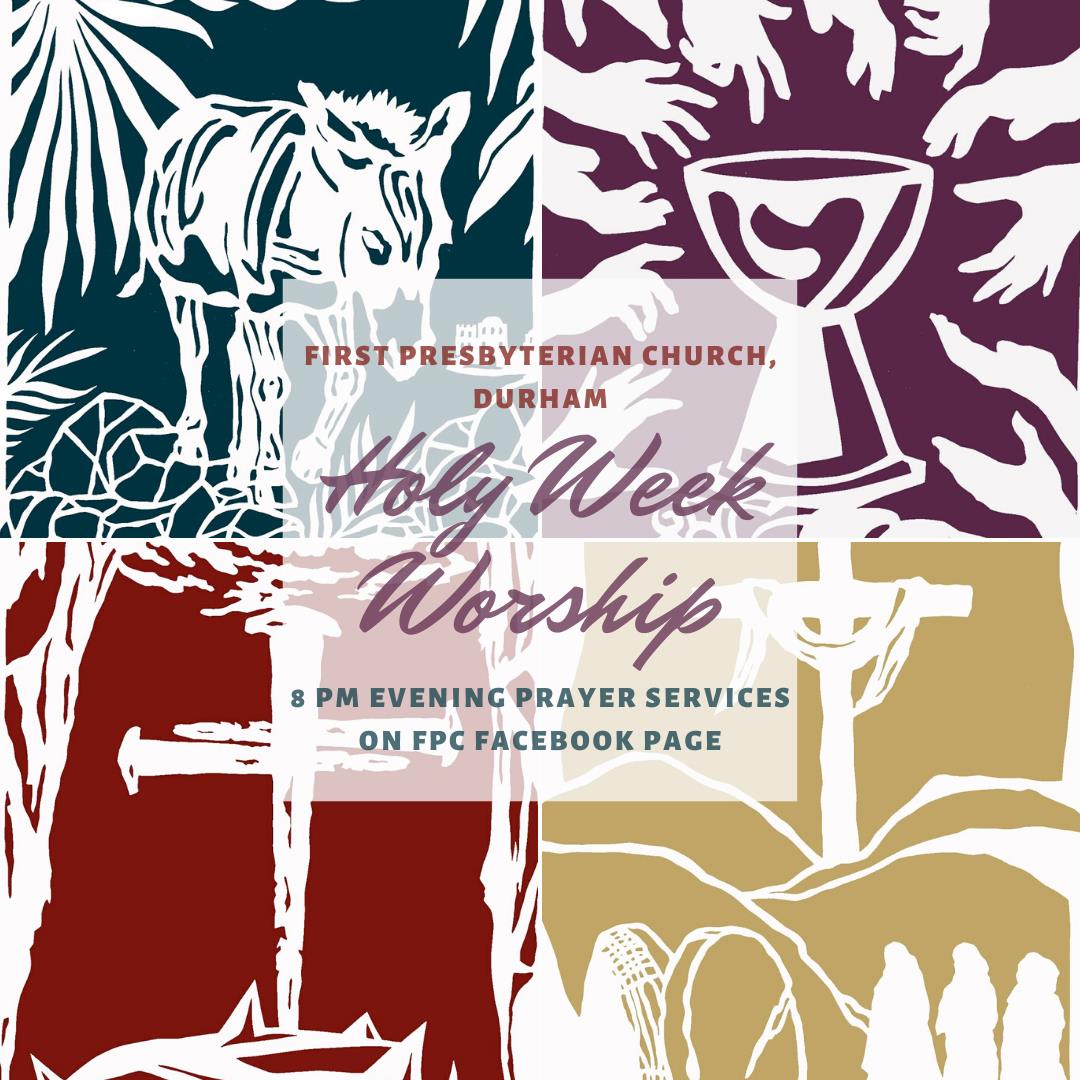 Thank you for journeying with us this Holy Week!
First Presbyterian Church of Durham has been offering 10-minute online evening prayer services this week via FaceTime Live, which requires you to access the church's FACEBOOK page. NOTE: You do not need a FACEBOOK account or have to log in to a FACEBOOK account to join these services online. Simply click here to view days and times of the prayer services, Easter worship, and more! Click on each separate link to access the service on the specific days and times indicated.