Lenten Book Study

February 11, 2021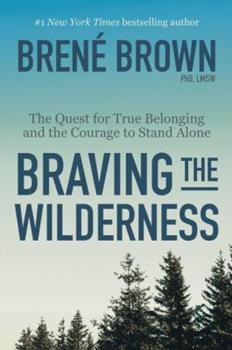 Brené Brown's "Braving the Wilderness"
We will read this seven-chapter book one chapter at a time as we make our way through Lent. We meet over Zoom on Tuesdays beginning at 6:15 p.m. Click this link to join the class.
About the book: "Social scientist Brené Brown has sparked a global conversation about the experience of bringing meaning to our lives – experiences of courage, vulnerability, love, belonging, shame, and empathy. In Braving the Wilderness, she redefines what it means to truly belong in an age of increased polarization. . . . Brown argues that we're experiencing a spiritual crisis of disconnection and introduces four practices of true belonging. She offers us the clarity and courage we need to find our way back to ourselves and to each other, and that path cuts right through the wilderness, the untamed, unpredictable place of solitude and searching."
Here is a link to more info about the book and its author. Contact Mindy Douglas to join this Zoom discussion.